Marketing Operations Specialist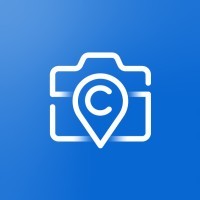 CompanyCam
Marketing & Communications, Operations
Remote
Posted on Tuesday, September 19, 2023
Hi, we're CompanyCam.
We create simple-to-use, visual-first communication and accountability tools for contractors. Imagine a B2B SaaS (business-to-business software-as-a-service) app that doesn't look like garbage, built by a team of capable, laid-back people.
But don't let the chill throw you off; we're a fast-growing, product-led startup with big plans for the future.
The Role
As a Marketing Operations Specialist at CompanyCam, you'll play a crucial role in establishing a best-in-class go-to-market operations function and have a direct contribution to the success of the organization. In this role, you'll be a hybrid of a software guru and a marketing genius, responsible for managing, optimizing, and improving all aspects of our marketing technology stack. You will report to the Sr. Revenue Operations Manager and will be working closely with our go-to-market, marketing, content, ad-ops, and product teams to develop and optimize campaigns that drive new lead gen and customer engagement. We're looking for someone who can not only knock out tasks but think proactively to solve problems and work with stakeholders across the organization. You will be a critical link in keeping our marketing tech working seamlessly with sales tech, so we can all hit goals together. We need your creativity, organization, adaptability, and collaboration mindset!
In this job you will...
Be the primary owner of Pardot.
Assist with operationalizing go to market strategy across teams to help achieve goals.
Be responsible for training and user adoption of our marketing technology stack.
Work closely with the marketing team to develop and optimize campaigns that drive new lead gen and customer engagement.
Operationalize A|B tests while monitoring and reporting on the effectiveness with short and long-term goals.
Analyze website traffic and campaign data to identify trends and opportunities for improvement.
Monitor marketing lead flow and ensure accurate data tracking.
Collaborate with sales, success, support, product, and marketing teams to align marketing efforts with revenue goals.
Provide insights and recommendations to improve marketing ROI by initiative.
Create and maintain reports on marketing KPIs.
Optimize technology investments.
Stay up-to-date with changes in the marketing technology space(s), and make recommendations for adoption.
You must...
Have 2 - 4 years' experience in Marketing Operations or Marketing Technology.
Have at least 2 years of experience actively administering a marketing automation tool (ideally Pardot), as a primary or secondary admin.
Provide problem solving and ability to communicate processes well.
Show an ability to work independently, and jump to new priorities as needed.
Show up every day, taking the courage to do the difficult but necessary stuff.
Grow up constantly: you're OK working in an environment full of change. You take responsibility, love ownership, learn continuously, and have a growth mindset.
Do good by treating your co-workers and customers the way you would like to be treated.
Be technically savvy and hungry to learn the ins and outs of our platform quickly.
Reside permanently and currently in the United States. Sorry, we're not hiring outside the U.S. at this time even if you're willing to work during U.S. time zones.
It'd be nice if you…
Have Pardot certification(s).
Have experience working with data teams.
Have experience with a wide variety of technologies.
How we work at CompanyCam:
CompanyCam is a fun, fast-paced team united by our core values of Show Up, Grow Up and Do Good. We trust you to do what's best for our product, customers, and team members and empower you to make the right calls without heavy bureaucracy.
We pride ourselves on celebrating everyone — CompanyCam is an equal opportunity employer actively working on creating a diverse and inclusive work environment where underrepresented groups can thrive. Are you reading this and wondering if you meet every requirement? Studies show that workplace minorities, such as women and people of color, are less likely to apply for jobs unless they meet every single requirement. At CompanyCam, we pride ourselves on celebrating everyone. We are actively working on creating a diverse and inclusive work environment where everyone can thrive. If you're interested in applying, do it! Even if your experiences don't directly line up or you are 'missing that one thing'. We are excited to read your application!
Together we're building something great!
Compensation: This is a salaried position at CompanyCam. Our starting salary range for this role is $60,000 - $70,000 and is based on experience. We also offer meaningful equity and other benefits.
Ready to apply?
If you share our passion for serving our customers and bringing truth and transparency to the contracting industry, we'd love to review your application!
For any needed accommodations during the hiring process, please email courtney.albrecht@companycam.com.