Facilities Intern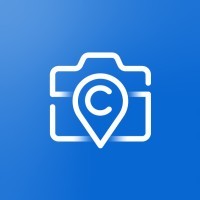 CompanyCam
Operations
Lincoln, NE, USA
Posted on Friday, October 20, 2023
Hi, we're CompanyCam.
We create simple-to-use, visual-first communication and accountability tools for contractors. Imagine a B2B SaaS (business-to-business software-as-a-service) app that doesn't look like garbage, built by a team of capable, laid-back people.
But don't let the chill throw you off; we're a fast-growing, product-led startup with big plans for the future.
The Role

CompanyCam is hiring a Facilities Intern. You will be working with a smaller team to help keep our office space looking top-notch. As a facilities intern you will learn how to manage the facilities daily operations, handle ordering supplies and equipment, and solve problems for our employees to make our work environment successful and fun.
This is a paid internship - you'll learn how an office works and everything it takes for it to function effectively. The ideal person for this role would have attention to detail, organization and time management skills, and care about the people that work here. If you want to be challenged by owning and managing key office functions - come be a part of our rapidly growing company!
In this job you will...
Maintain an inventory and order list of office supplies and snacks.
Own the budgeting, ordering and scheduling for free lunch Fridays and other events.
Help with the planning and execution of Friday activities for our employees aka Fun Fridays!
Distribute employee parking passes to new employees and audit periodically to help the company save money.
Provide assistance to our employees' requests and facilities needs.
Use data to track supplies usage, snack consumption and other statistics to create a usage report for the company.
Maintain relationships with outside vendors and schedule routine inspections and emergency repairs.
Organize our space, keeping everything in its place and clean.
Work with software to keep our space running smoothly and efficiently.
Setup new employees with our security access.
Assist with ongoing facilities projects.
Problem solve and look for improvements for our space.
You must...
Show up every day, taking the courage to do the difficult but necessary stuff.
Grow up constantly: you're OK working in an environment full of change. You take responsibility, love ownership, learn continuously, and have a growth mindset.
Do good by treating your co-workers and customers the way you would like to be treated.
Assist employees with facilities issues as needed.
Work with vendors as needed on maintenance and new projects.
Help maintain the simplicity of our space by keeping it organized and tidy.
Have strong communication skills, both written and verbal.
Be able to lift up to 50lbs and push/pull up to 100lbs required.
Be available Fridays from 11:00 - 1:00 for free lunch setup and teardown.
Manage a budget, while staying creative within that budget.
Have strong time-management skills and be able to adapt quickly to change.
It'd be nice if you...
Have worked in customer service before.
Are able to create basic spreadsheets to manage simple budgets.
Are handy with tools when needed.
How we work at CompanyCam
CompanyCam is a fun, fast-paced team united by our core values of Show Up, Grow Up and Do Good. We trust you to do what's best for our product, customers, and team members and empower you to make the right calls without heavy bureaucracy.
We pride ourselves on celebrating everyone — CompanyCam is an equal opportunity employer actively working on creating a diverse and inclusive work environment where underrepresented groups can thrive. Are you reading this and wondering if you meet every requirement? Studies show that workplace minorities, such as women and people of color, are less likely to apply for jobs unless they meet every single requirement. At CompanyCam, we pride ourselves on celebrating everyone. We are actively working on creating a diverse and inclusive work environment where everyone can thrive. If you're interested in applying, do it! Even if your experiences don't directly line up or you are 'missing that one thing'. We are excited to read your application!
Together we're building something great!
Compensation: This is an hourly position at CompanyCam. Our hourly wage starts at $15 and is based on experience.
Ready to apply?
If you share our passion for serving our customers and bringing truth and transparency to the contracting industry, we'd love to review your application!