Outbound Sales Representative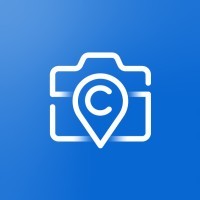 CompanyCam
Sales & Business Development
Lincoln, NE, USA · Remote
Posted on Saturday, November 4, 2023
Hi, we're CompanyCam.
We create simple-to-use, visual-first communication and accountability tools for contractors. Imagine a B2B SaaS (business-to-business software-as-a-service) app that doesn't look like garbage, built by a team of capable, laid-back people.
But don't let the chill throw you off; we're a fast-growing, product-led startup with big plans for the future.
The Role
As an Outbound Sales Representative at CompanyCam, you will play a crucial role in our Sales team, focused on expanding our customer base within the trades industry. Your primary responsibility will be to engage with prospective customers in medium-sized businesses within your assigned territory, utilizing a combination of tools, strategies, and skills to create valuable connections and nurture leads. Your goal is to drive the target accounts within your territory to book demos and guide them through our sales process.
In this job you will...
Effectively manage your assigned territory, understanding the specific needs and opportunities within it.
Utilize tools such as ZoomInfo, SalesLoft, Salesforce, and LinkedIn Sales Navigator to identify and connect with potential customers.
Create and implement personalized outreach sequences to engage and nurture leads, demonstrating the value of CompanyCam's solutions.
Successfully engage with prospects, demonstrating the benefits of our software, and guiding them to book product demos.
Skillfully handle objections early in the sales cycle to build trust and credibility.
Conduct thorough discoveries to understand the pain points and gaps in a prospect's current processes.
Identify and present tailored solutions that address the prospect's current challenges and future needs.
Consistently meet or exceed sales targets and quotas.
Be required to travel to trade shows and events within the assigned territory.
You must...
Show up every day, taking the courage to do the difficult but necessary stuff.
Grow up constantly: you're OK working in an environment full of change. You take responsibility, love ownership, learn continuously, and have a growth mindset.
Do good by treating your co-workers and customers the way you would like to be treated.
Be technically savvy and hungry to learn the ins and outs of our platform quickly.
Have the ability to manage and prioritize activities within an assigned territory.
Have excellent verbal and written communication skills.
Have the ability to identify customer pain points and offer effective solutions.
Be willing to learn and adapt in a fast-paced, dynamic environment.
Have a collaborative mindset and be a strong team player.
Be self-motivated and focused on achieving and exceeding sales targets.
Be able to travel to trade shows within your assigned territory.
Reside permanently and currently in the U.S. Sorry, we're not hiring outside the U.S. at this time even if you're willing to work during US time zones.
It'd be nice if you...
Have a minimum of two years of experience in outbound sales, with a proven track record, preferably in a SaaS company.
Have proficiency in using tools such as ZoomInfo, SalesLoft, Salesforce, and LinkedIn Sales Navigator.
How we work at CompanyCam:
CompanyCam is a fun, fast-paced team united by our core values of Show Up, Grow Up and Do Good. We trust you to do what's best for our product, customers, and team members and empower you to make the right calls without heavy bureaucracy.
We pride ourselves on celebrating everyone — CompanyCam is an equal opportunity employer actively working on creating a diverse and inclusive work environment where underrepresented groups can thrive. Are you reading this and wondering if you meet every requirement? Studies show that workplace minorities, such as women and people of color, are less likely to apply for jobs unless they meet every single requirement. At CompanyCam, we pride ourselves on celebrating everyone. We are actively working on creating a diverse and inclusive work environment where everyone can thrive. If you're interested in applying, do it! Even if your experiences don't directly line up or you are 'missing that one thing'. We are excited to read your application!
Together we're building something great!
Compensation: This is a salaried position at CompanyCam. Our starting salary is $45,000 and is based on experience. Our average on target earnings (OTE) are around $81,000 and our commission is uncapped. We also offer meaningful equity and other benefits.
Ready to apply?
If you share our passion for serving our customers and bringing truth and transparency to the contracting industry, we'd love to review your application!