Talent Operations Specialist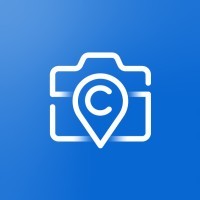 CompanyCam
People & HR, Operations
Lincoln, NE, USA · Remote
Posted on Tuesday, November 14, 2023
Hi, we're CompanyCam.
We create simple-to-use, visual-first communication and accountability tools for contractors. Imagine a B2B SaaS (business-to-business software-as-a-service) app that doesn't look like garbage, built by a team of capable, laid-back people.
But don't let the chill throw you off; we're a fast-growing, product-led startup with big plans for the future.
The Role
Do you genuinely enjoy working in People Operations/Talent Acquisition/Talent Management? Do you enjoy creating best-in-industry employment experiences, starting with candidate experience and extending through the entire employee life-cycle? Do you love crisp, productive processes and the joy of crafting the process? (Yes, we just said joy and process in the same sentence). If you answered 'yes' to these questions you owe it to yourself to read on - and apply!

The Talent Operations Specialist at CompanyCam performs a number of duties focused around keeping the backend of hiring running like a well-oiled machine. They are the backbone of Recruiting. Their main responsibility and focus is to provide a data-driven approach to all things Talent. Additionally, a Talent Operations Specialist will assist in other areas within Talent, such as full-cycle recruiting, training, automation, communication, sourcing, outreach, and advertising. A Talent Operations Specialist is expected to provide their data-driven advice and expertise to make our team, processes and company better. A Talent Operations Specialist is detail-oriented with a positive, can-do attitude and willingness to teach and elevate others.
In this job you will...
Be an expert and leader for improving our recruiting processes.
Source candidates for a variety of roles - Sales, Customer Success, Support, Engineering. We are growing!
Work to automate as much as possible in Greenhouse and our HRIS system. Working quickly without errors demands automation.
Build and maintain relevant reports within frequently used softwares (Greenhouse, HRIS), mostly around hiring metrics.
Foster a fun, inclusive, high performance culture. PeopleOps leads by modeling the kind of company everyone wants to work for.
Use data to drive decision making, for yourself and for others.
Coach, educate and correct others on best practices related to hiring.
Lead relevant trainings for groups of all sizes (company-wide, individually).
Think outside the box. Recruiting constantly changes and we need someone who can come up with new, innovative ways of doing things.
You must...
Show up every day, taking the courage to do the difficult but necessary stuff.
Grow up constantly: you're OK working in an environment full of change. You take responsibility, love ownership, learn continuously, and have a growth mindset.
Do good by treating your co-workers and customers the way you would like to be treated.
Be technically savvy and hungry to learn the ins and outs of our platform quickly.
Have stellar communication skills - both verbal and written. The majority of the job is great communication.
Have strong experience with Greenhouse (our Applicant Tracking System), specifically with the reporting function.
Have a data-driven approach to hiring. Educated decisions!
Have experience building and presenting relevant training content.
Collaborate effectively and practice autonomy when needed.
Have strong task-management and prioritization skills.
Reside permanently and currently in the U.S. Sorry, we're not hiring outside the U.S. at this time even if you're willing to work during U.S. time zones.
It'd be nice if you...
Have experience working in People Operations, preferably in Talent Acquisition.
Have experience building spreadsheets and well as consolidating and presenting data - whether that be in Google Sheets, Excel, Greenhouse, etc.
Have a general knowledge of benefits and the frequently used People Operations terminology.
Have HR Certification(s) or are in the process of obtaining one.
Experience within our frequently-used softwares, such as Pigment, Lattice, Notion, Slack, ClickUp, Rippling, Paylocity, etc.
Are fluent in writing and speaking Spanish.
How we work at CompanyCam:
CompanyCam is a fun, fast-paced team united by our core values of Show Up, Grow Up and Do Good. We trust you to do what's best for our product, customers, and team members and empower you to make the right calls without heavy bureaucracy.
We pride ourselves on celebrating everyone — CompanyCam is an equal opportunity employer actively working on creating a diverse and inclusive work environment where underrepresented groups can thrive. Are you reading this and wondering if you meet every requirement? Studies show that workplace minorities, such as women and people of color, are less likely to apply for jobs unless they meet every single requirement. At CompanyCam, we pride ourselves on celebrating everyone. We are actively working on creating a diverse and inclusive work environment where everyone can thrive. If you're interested in applying, do it! Even if your experiences don't directly line up or you are 'missing that one thing'. We are excited to read your application!
Together we're building something great!
Compensation: This is a salaried position at CompanyCam.Our starting salary range for this role is $50,000 - $60,000 and is based on experience. We also offer meaningful equity and other benefits.
Ready to apply?
If you share our passion for serving our customers and bringing truth and transparency to the contracting industry, we'd love to review your application!