IT Specialist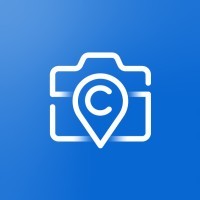 CompanyCam
IT, Education
Lincoln, NE, USA
Posted on Tuesday, November 21, 2023
Hi, we're CompanyCam.
We create simple-to-use, visual-first communication and accountability tools for contractors. Imagine a B2B SaaS (business-to-business software-as-a-service) app that doesn't look like garbage, built by a team of capable, laid-back people.
But don't let the chill throw you off; we're a fast-growing, product-led startup with big plans for the future.
The Role
We are looking for a diligent IT Specialist to assist with our operational IT responsibilities. As an IT Specialist, you will be responsible for preparing all types of new technologies for our employees, installing or upgrading computer systems, setting up software, assisting with network administration, and resolving all IT support issues. Reporting to our IT Manager, you will be expected to have an in-depth knowledge of various computer hardware and software technologies. In addition, you should have an amiable personality and an aptitude for customer service to excel in your role.
In this job you will...
Configure and deploy workstations and mobile devices for end users.
Resolve technical issues users are having with their computer systems and software.
Be responsible for device inventory administration and change management oversight.
Install and configure hardware and software components in a variety of computer systems.
Regularly evaluate, maintain and improve IT systems to ensure they meet the necessary demands.
Assist with administration tasks, including managing user accounts and permissions.
Ensure data storage is safe, secure, and backed up regularly.
Educate coworkers about cybersecurity and best practices for computer usage.
Enforce cybersecurity and endpoint protection policies.
Support the day-to-day operations of the computer network, including troubleshooting and providing technical support.
Oversee data backup practices and loss prevention measures.
You must...
Show up every day, taking the courage to do the difficult but necessary stuff.
Grow up constantly: you're OK working in an environment full of change. You take responsibility, love ownership, learn continuously, and have a growth mindset.
Do good by treating your co-workers and customers the way you would like to be treated.
Have a professional and personable demeanor to provide excellent customer service.
Work well both independently and in a team environment.
Be familiar with industry standards and regulations related to IT systems and data security.
Communicate, both verbal and written, to explain technical issues to non-technical users.
Have a high school diploma.
Be technically savvy and hungry to learn the ins and outs of our platform quickly.
Be organized. The ability to oversee inventory, documentation, change management, and assisting the team is a core aspect of this role.
It'd be nice if you...
Have in-depth knowledge of various computer hardware and software technologies; emphasis on Apple products is preferred
Are familiar with identity management, MDM services, and internal communication tools (administrative experience with Google Workspace, Jamf Pro, Zoom, or Crowdstrike is a plus)
Have a degree in computer science or a related field.
Have worked with an MDM solution or other device management tools.
Have a grasp on networking fundamentals.
How we work at CompanyCam:
CompanyCam is a fun, fast-paced team united by our core values of Show Up, Grow Up and Do Good. We trust you to do what's best for our product, customers, and team members and empower you to make the right calls without heavy bureaucracy.
We pride ourselves on celebrating everyone — CompanyCam is an equal opportunity employer actively working on creating a diverse and inclusive work environment where underrepresented groups can thrive. Are you reading this and wondering if you meet every requirement? Studies show that workplace minorities, such as women and people of color, are less likely to apply for jobs unless they meet every single requirement. At CompanyCam, we pride ourselves on celebrating everyone. We are actively working on creating a diverse and inclusive work environment where everyone can thrive. If you're interested in applying, do it! Even if your experiences don't directly line up or you are 'missing that one thing'. We are excited to read your application!
Together we're building something great!
Compensation: This is a salaried position at CompanyCam.Our salary range is $55,000 - $65,000 and is based on experience. We also offer meaningful equity and other benefits.
Ready to apply?
If you share our passion for serving our customers and bringing truth and transparency to the contracting industry, we'd love to review your application!