Engineering Manager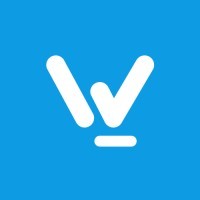 Workshop
Software Engineering, Other Engineering
Remote
Posted on Tuesday, April 18, 2023
We're looking for an experienced and driven to assist leading our talented engineers. You'll build and execute product strategy, ensure all projects are completed on time, and foster an inspiring environment that allows the team to do amazing work. You'll report to Workshop's CTO and work closely to execute Workshop's long term vision for building exceptional products. The ideal candidate has a strong technical background and the ability to lead fast-paced teams. This role is a fantastic opportunity for someone who wants to make an immediate impact on a growing organization.
As Engineering Manager you will:
Foster a culture of innovation and continuous improvement on the engineering team

Recruit, train, and mentor engineers

Improve team and feature processes and procedures by evaluating team operations and implementing changes

Explore feasibility of new projects by evaluating our existing tooling, competitive landscape, and customer needs

Drive technical decision-making and ensure high-quality work

Collaborate with other departments to plan, prioritize, and execute projects

Keep up to date on the latest industry technology and best practices
To be successful in this position, you'll need:
Minimum 3 years experience in building & managing engineering teams

Strong communication and interpersonal skills

A passion for great technology — you get excited when you hear about novel or interesting applications of software to business or living

Deep understanding and knowledge of structuring development lifecycle processes — you know what a burndown chart is, but also know when applying too much process does more harm than good

The ability to walk the line between business and engineering – we don't hesitate to respond to customer changes or to deprecate features that don't provide value to customers
Compensation & Benefits:
Highly competitive compensation

Healthcare

Stock options

Unlimited vacation
About Workshop
Workshop is a fast growing, venture-backed startup based in Omaha, Nebraska and we're on a mission to create more happy Mondays for employees everywhere. We build software to help internal communications teams create, send, and measure multi-channel, employee-centric campaigns.
Apply for this role